We won the Spring Training Tournament. The final score was 19-3. We played the Rebels to win it in just five innings and the bitter cold. Congratulations to all the team. You did it guys. You should feel really good about a tournament well played. Oh ya we went UNDEFEATED. Way to play boys.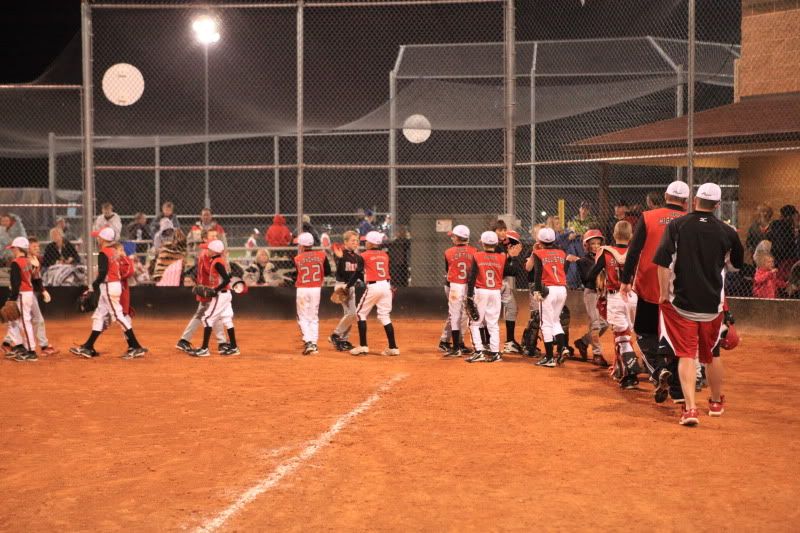 The fans that came to support our team in the BITTER COLD. It was well worth it.
Hayden plays on the High School Team. All these boys LOVE to watch Hayden play. It was a real treat that Hayden came to watch the boys play and WIN the Championship game...
The Team minus Tristen who is having a great time in Disneyland.