Dan and I flew to Nashville, Tennessee for the country music festival. We had such a fantastic time with Joel and Julie and Julie's mom Sonia. I seriously need a vacation from my vacation. Those southerners really know how to party. We were up wee into the morning hours, hardly slept and then did it all over again day after day. Phew. This is going to be a long post because I couldn't cut it down.
The first day we got there who did we happen to run into? Chris Young...That's who... I really didn't know a lot of the country music stars when I landed in Nashville, but thanks to Dan, Julie, Joel and Sonia I was schooled really quickly. Not to mention all the concerts we went to.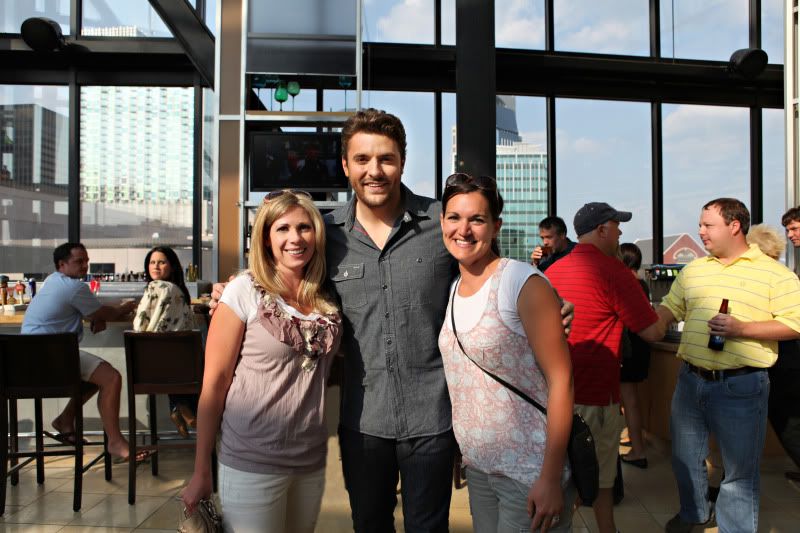 Ty Herndon just singing in a honkey tonk bar we walked past.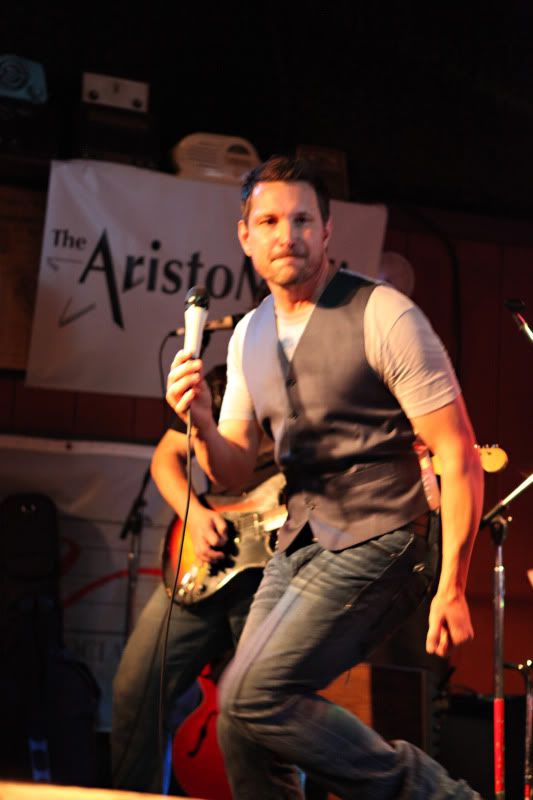 The Grand Ole Opry. Yee haw we saw Martina McBride, Lady A, Darius Rucker, Oakridge Boys, Jared Niemann, Bill Anderson and Carrie Underwood.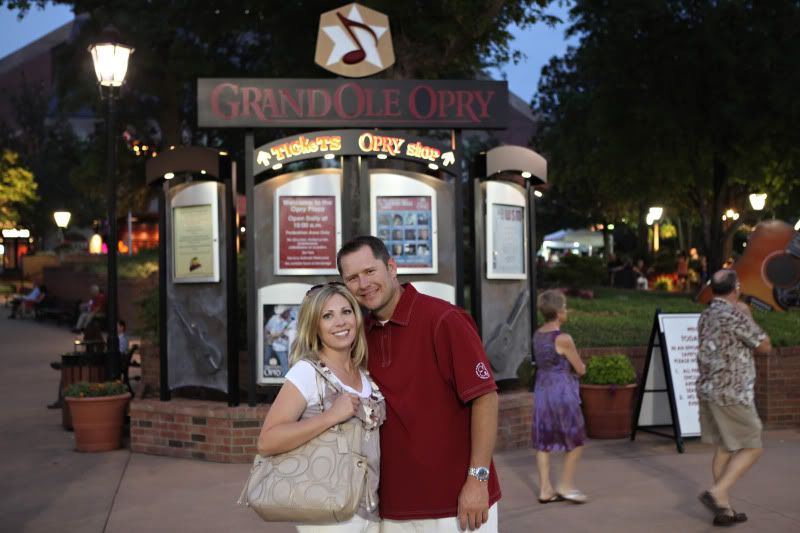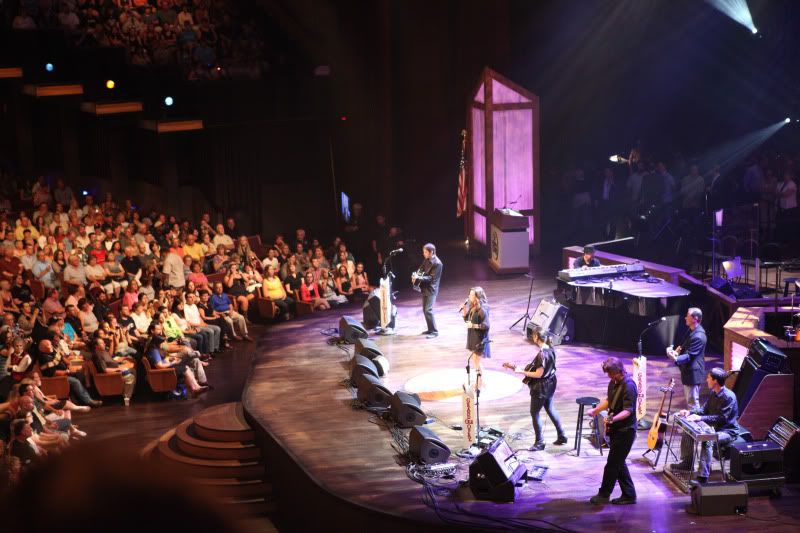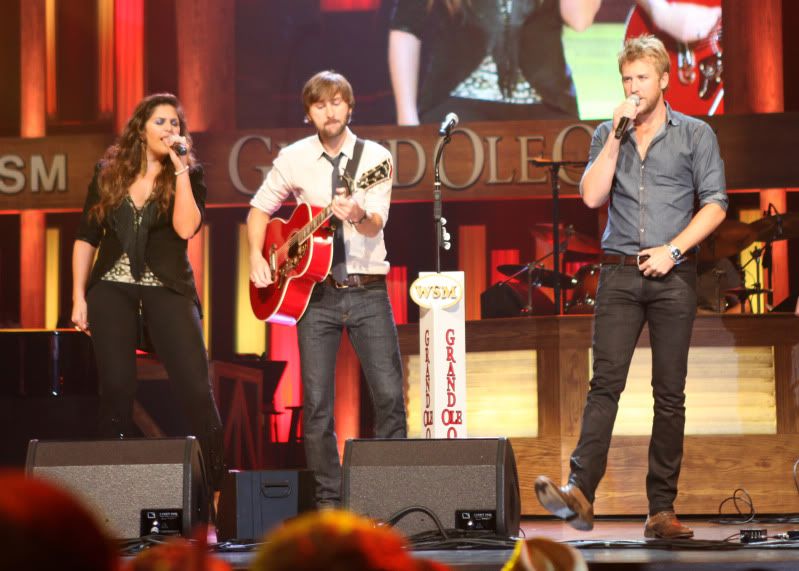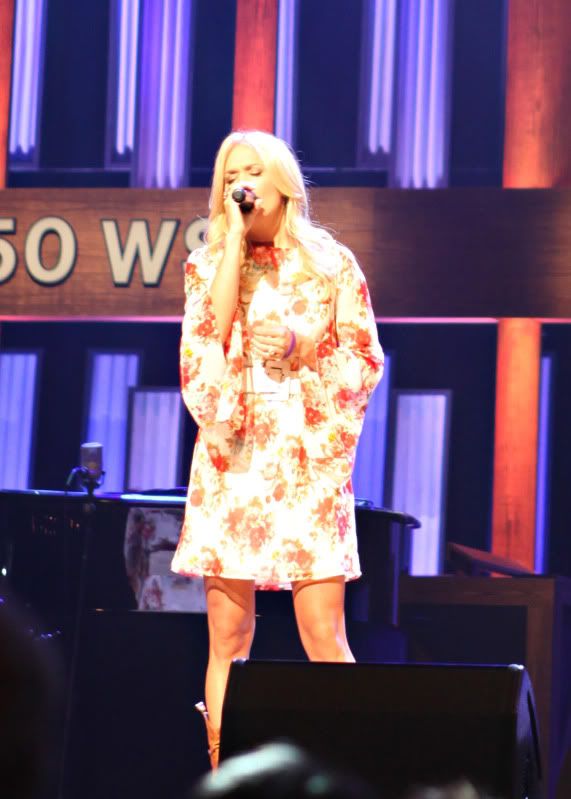 The River. People, people, people and concerts every day.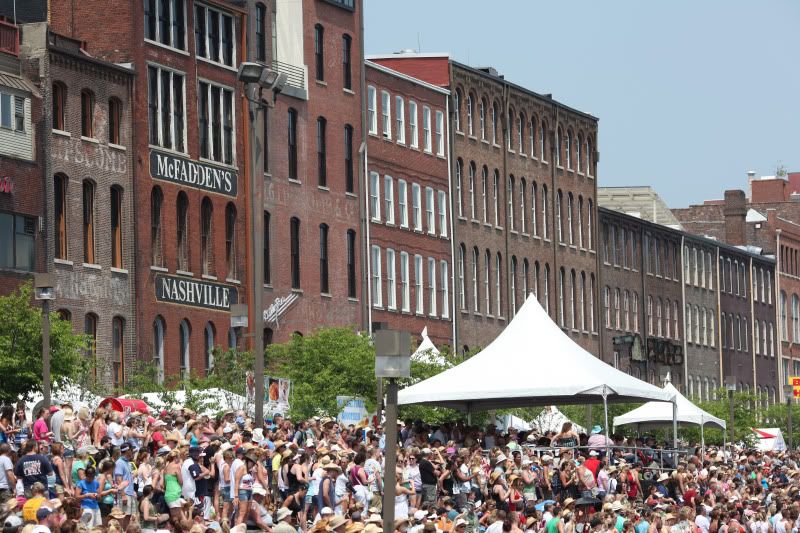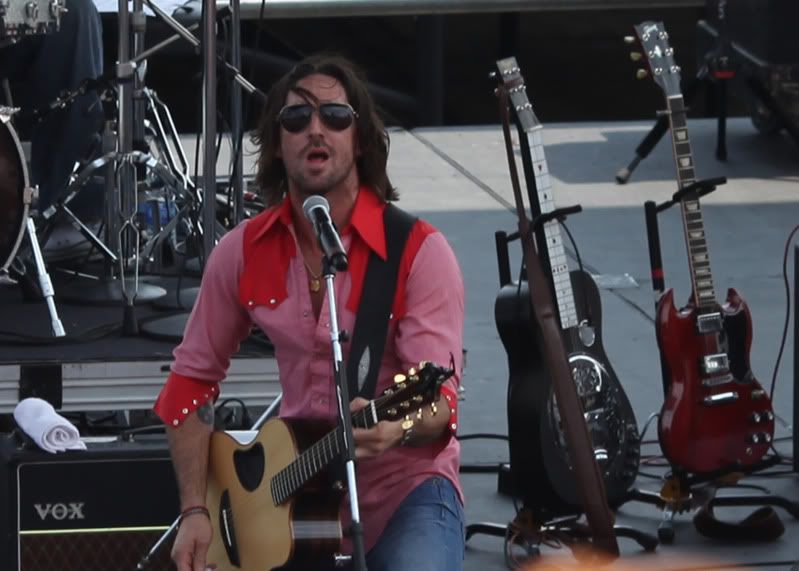 During the day you could go next door to our hotel and see tons of country stars and you could wait in line to have your picture taken with them. I cheated and just took their picture with my really long telephoto lens.
Jared Niemann
Kelly Pickler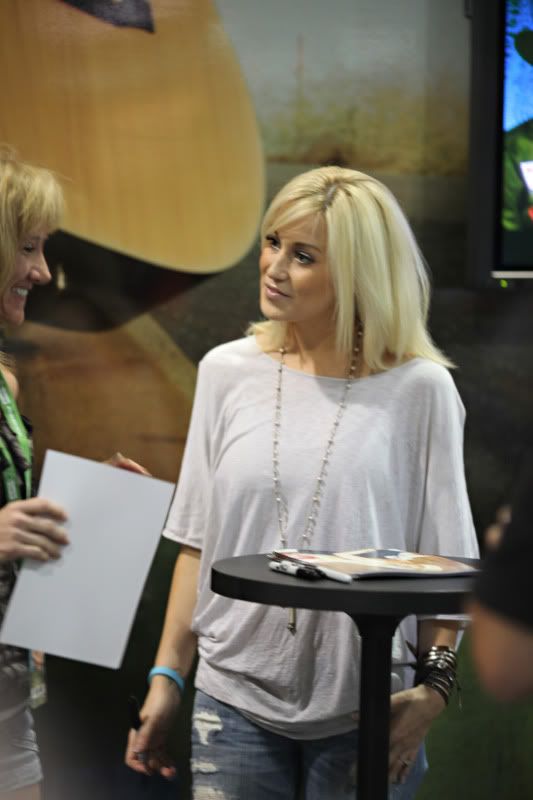 Laura Lynn Bundy dressed up.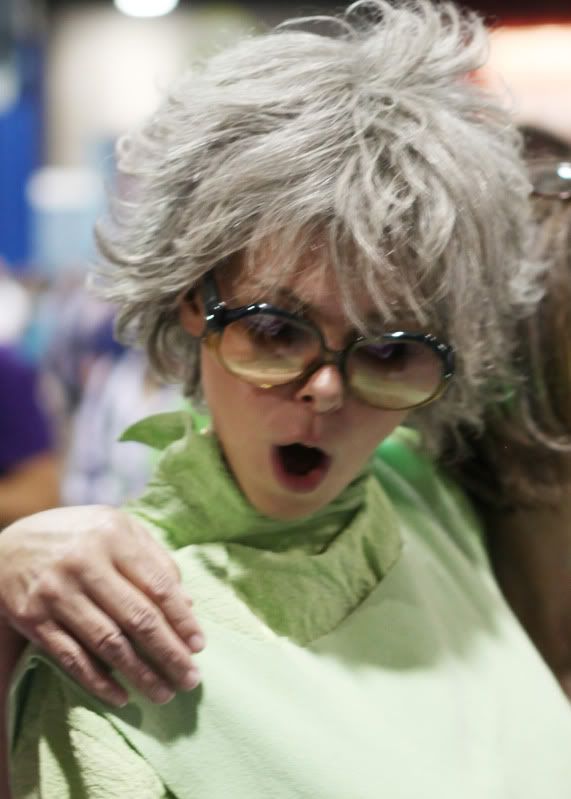 Steel Magnolia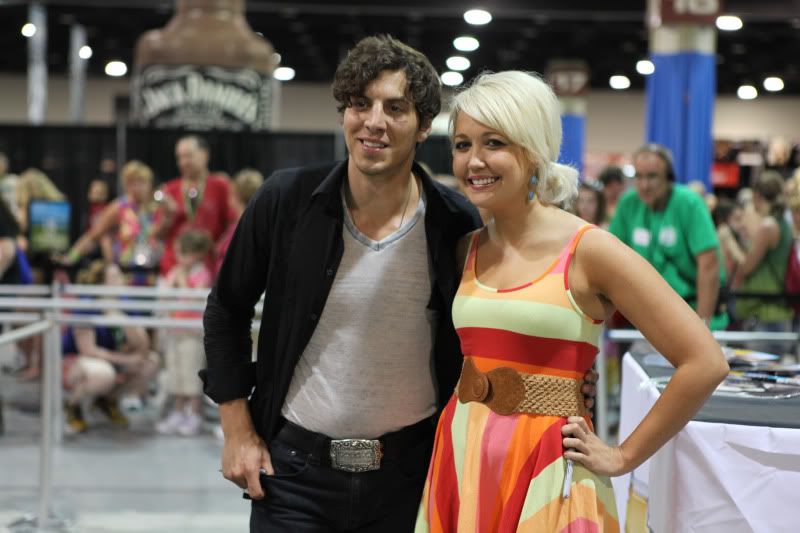 Jake Owen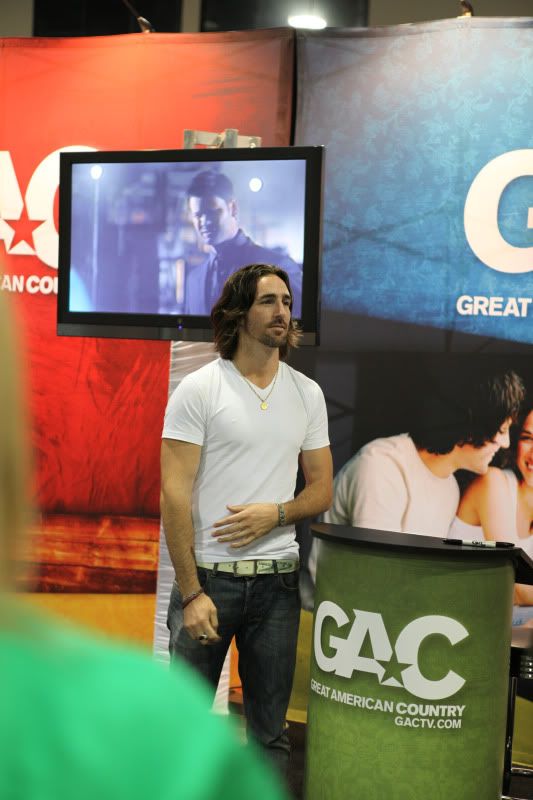 One day we went to the cutest little town called Franklin. I'm in love with this town. I would love to live there, except it's so dang HOT.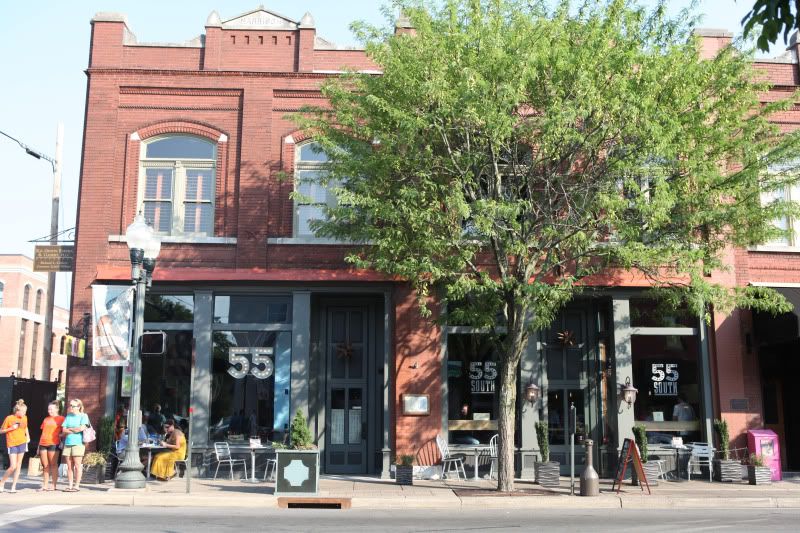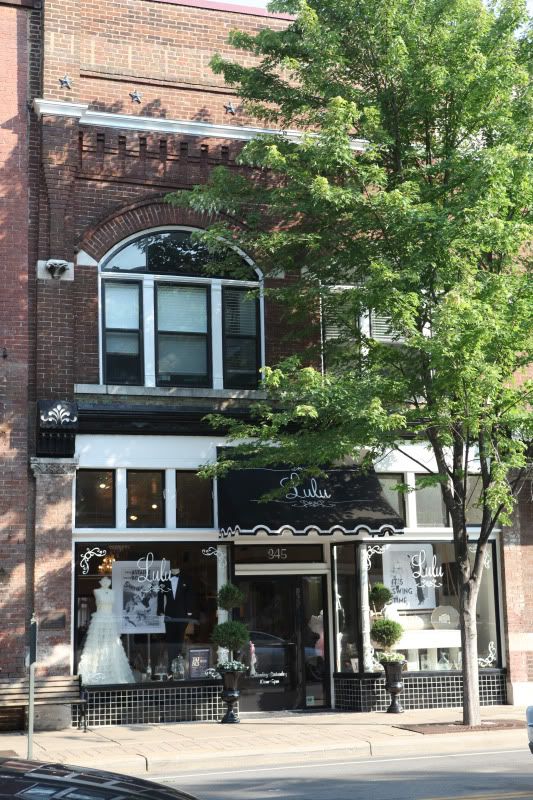 We ate at this place called Dotsons. It was down home Southern food run by a little old man and his family. So yummy. If you ever get down that way stop in and try a bite.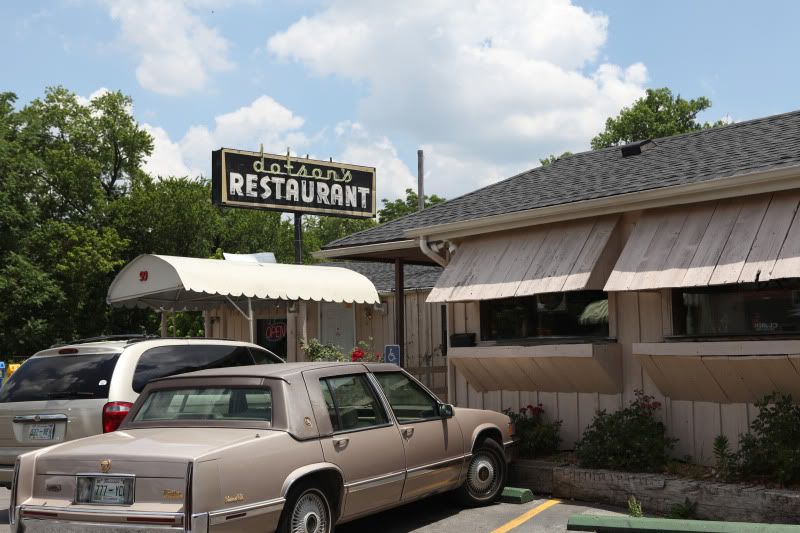 This plantation house was in the middle of the Battle of Franklin. It was really interesting to read and learn about what took place. It was also very beautiful.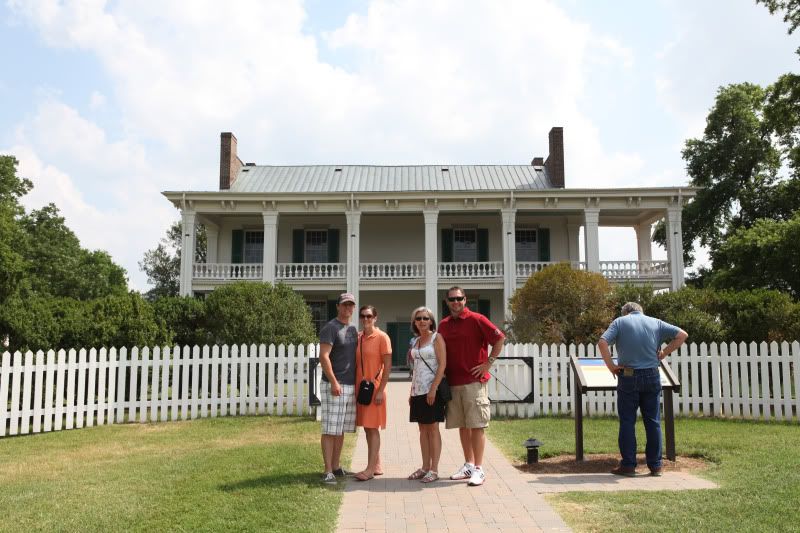 Leipers Fork is another cute, adorable, little country town. It was like stepping back into the life of the Dukes of Hazzard. Which happend to be my favorite show while I was growing up.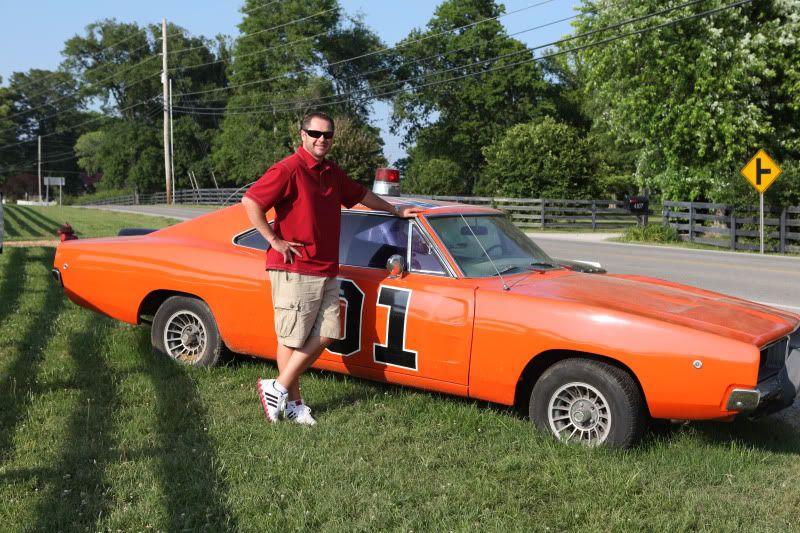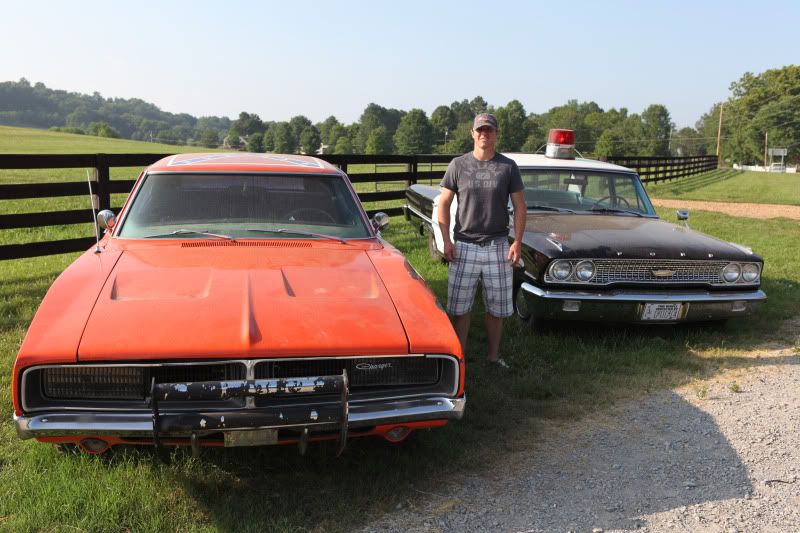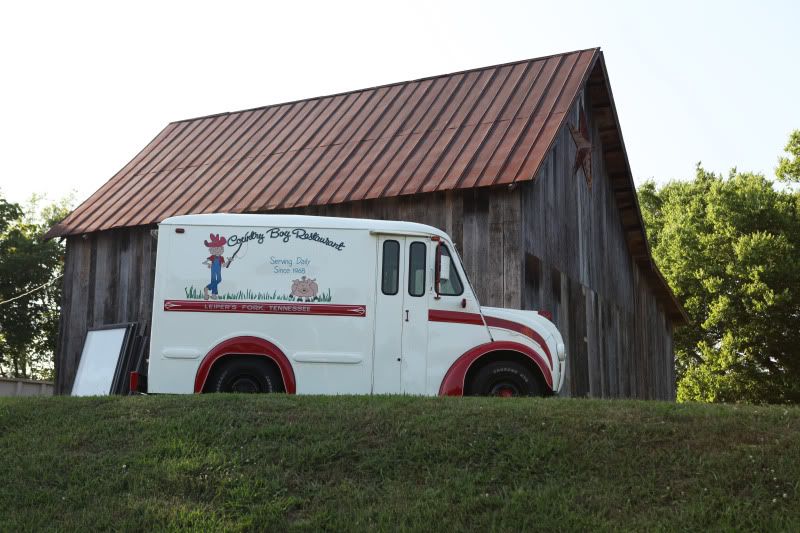 Naomi Judd and Wynona Judd buy their groceries here. (So I'm told).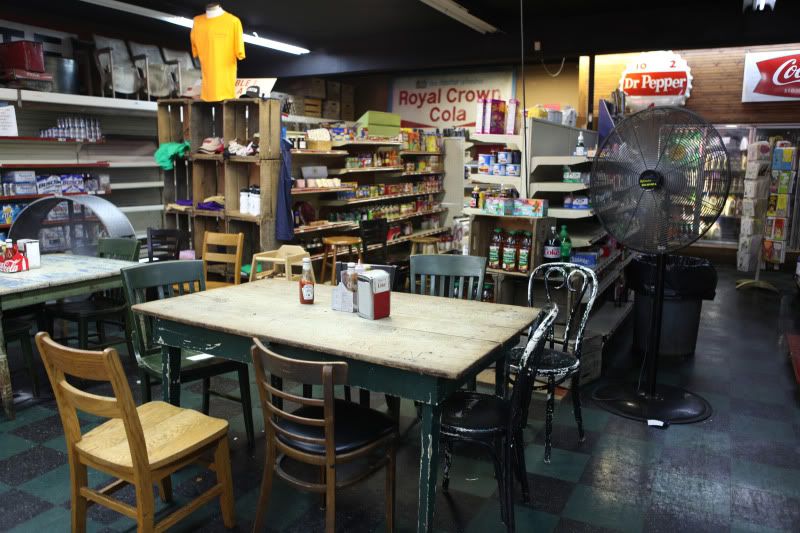 Now for all the rest of the fun concerts we attended at LP Stadium. So much fun. This was the openning to Rascal Flatts. (See them in the middle?) I have to thank Joel for getting these pictures for us. I was to lazy to get out of my seat:0)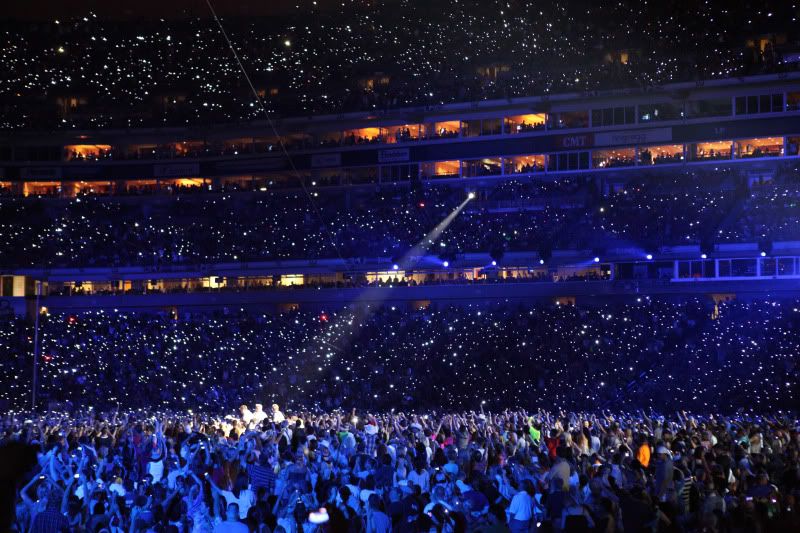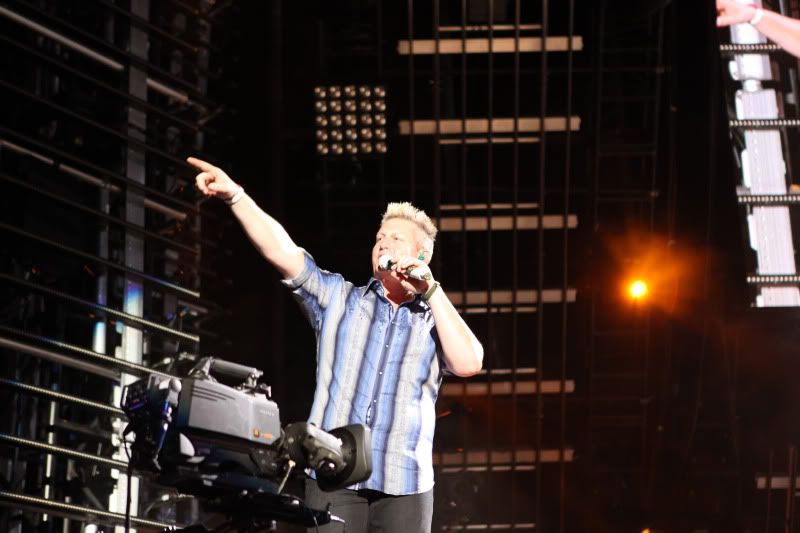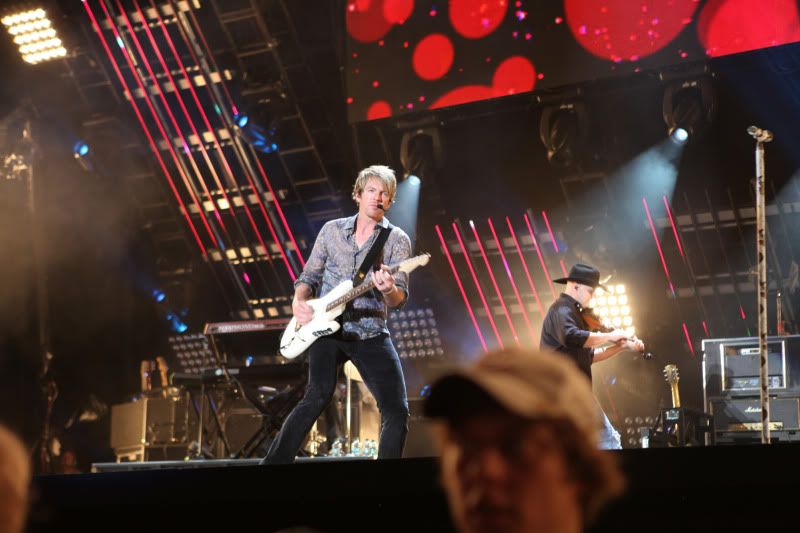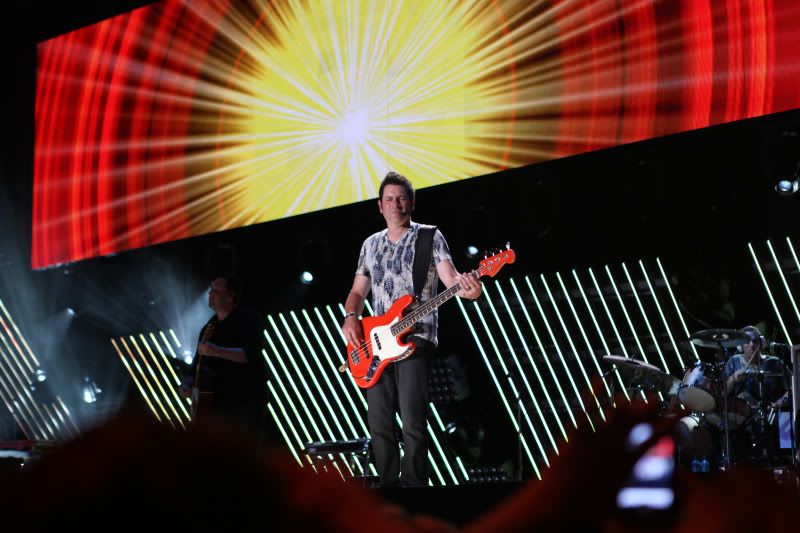 One of Katelyn's favorites. The Band Perry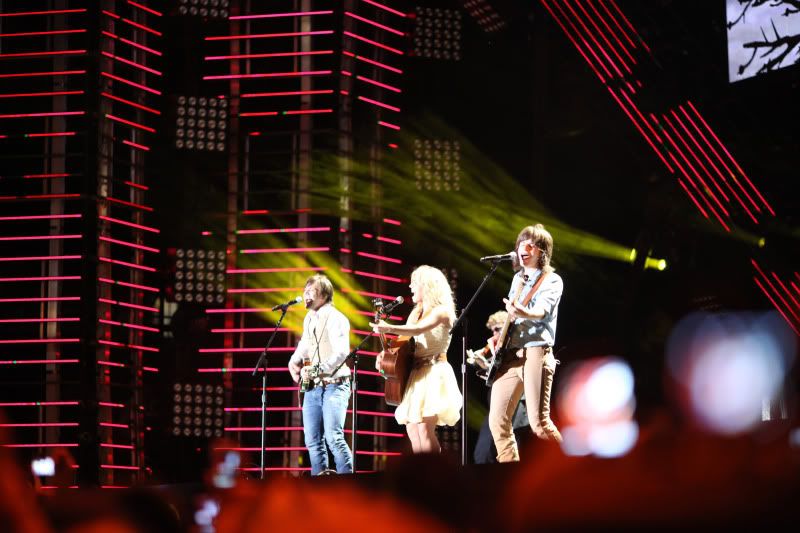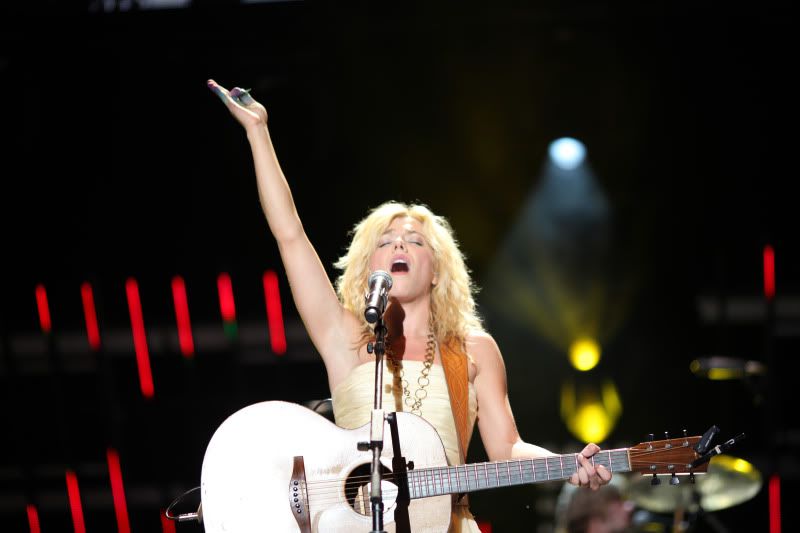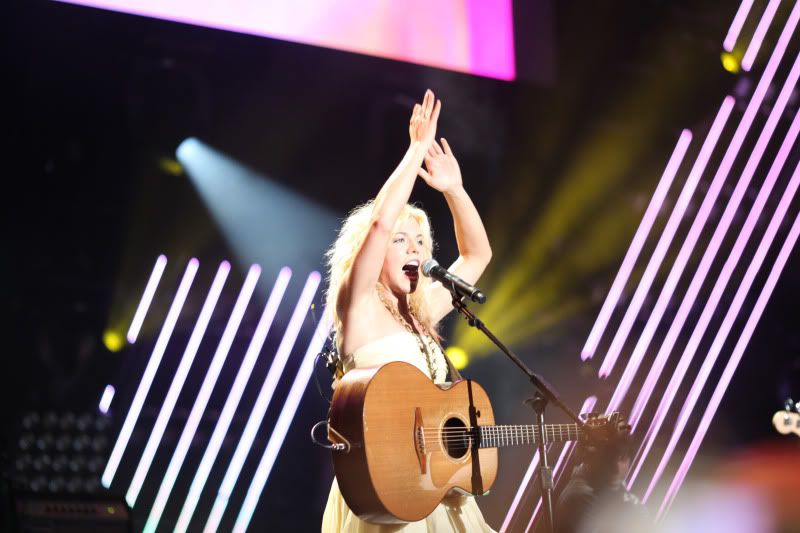 Darius Rucker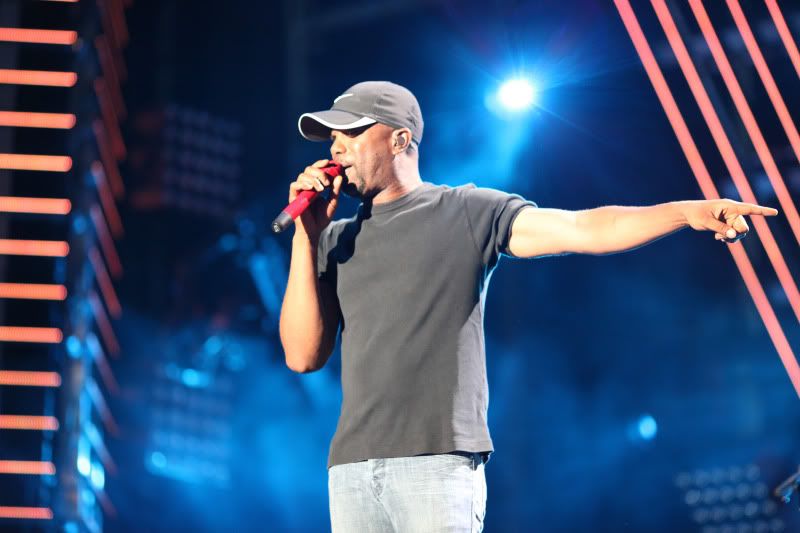 The Zac Brown Band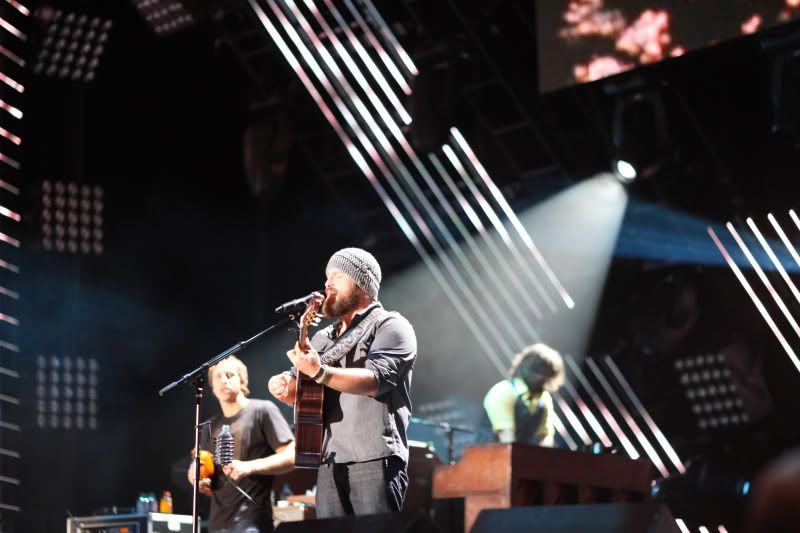 The Zac Brown Band with Randy Travis
Sara Evans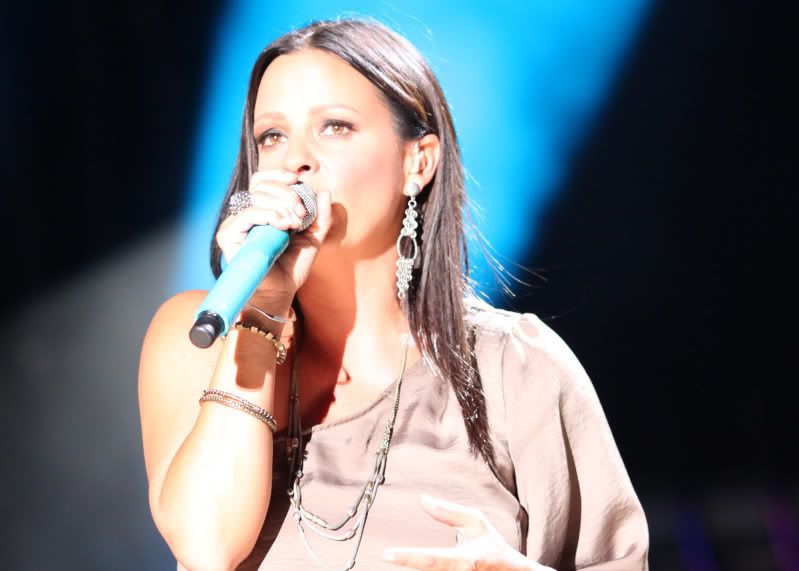 Jason Aldean (I thought this was a really cool picture)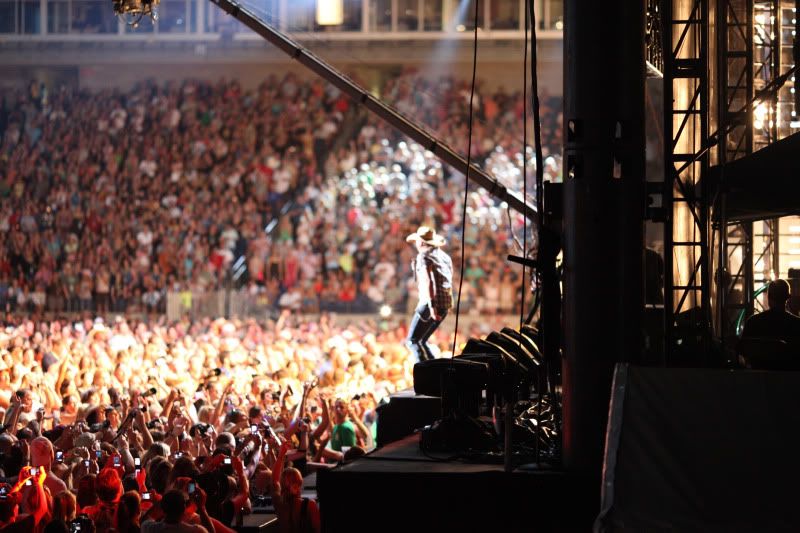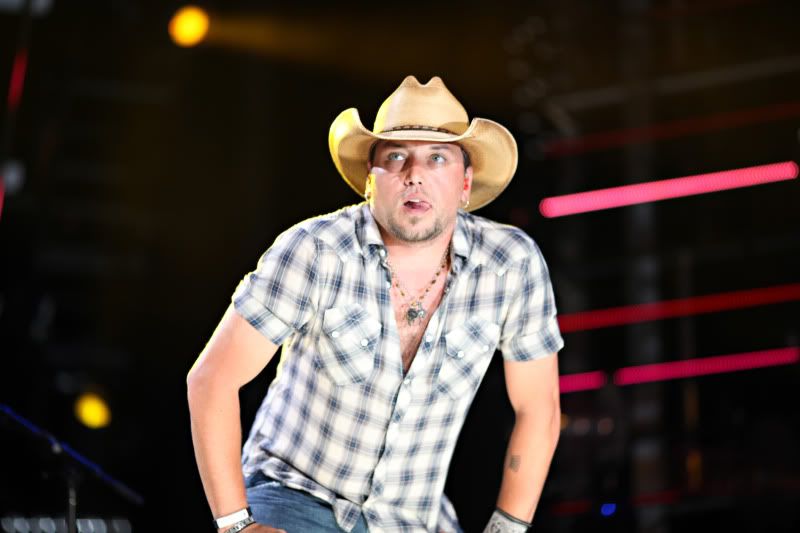 Brad Paisley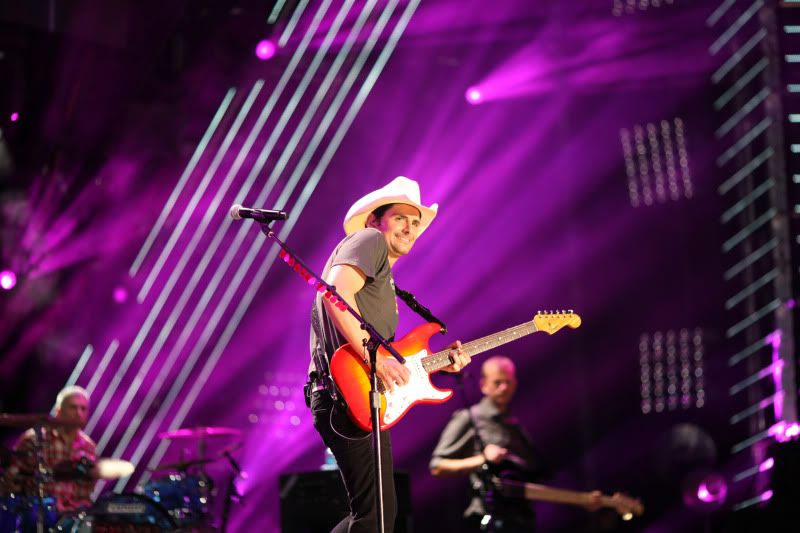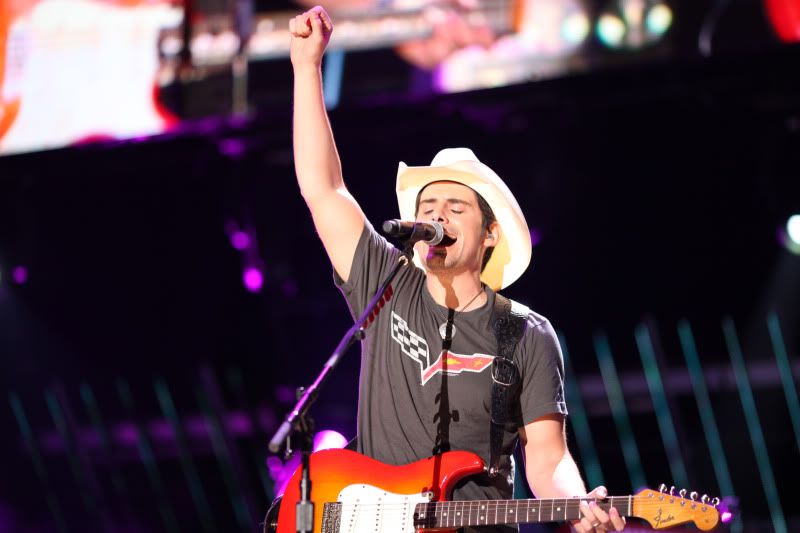 With Alabama
Miranda Lambert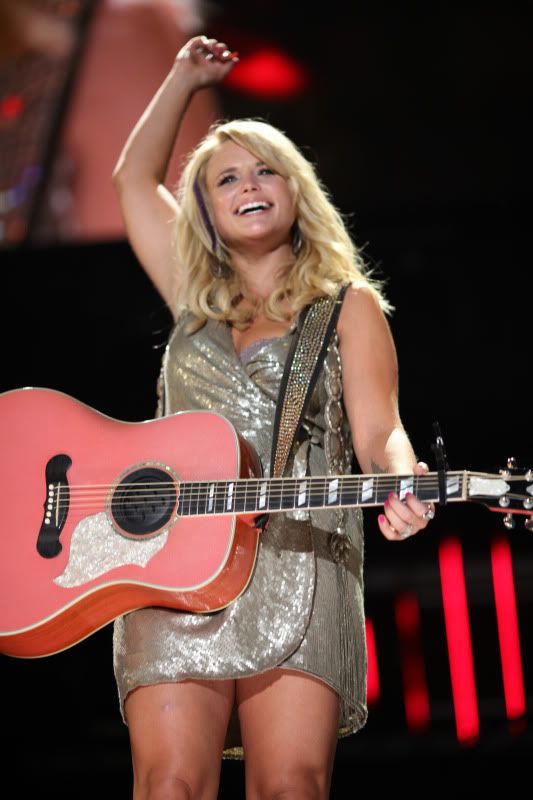 Taylor Swift closed out the week.
We were able to get VIP tickets for the Blake Shelton fan party. We were 5 out of 50 who were able to have special VIP status. We ate dinner and had our picture taken with good ole Blake Shelton, he loves to hug and is really tall.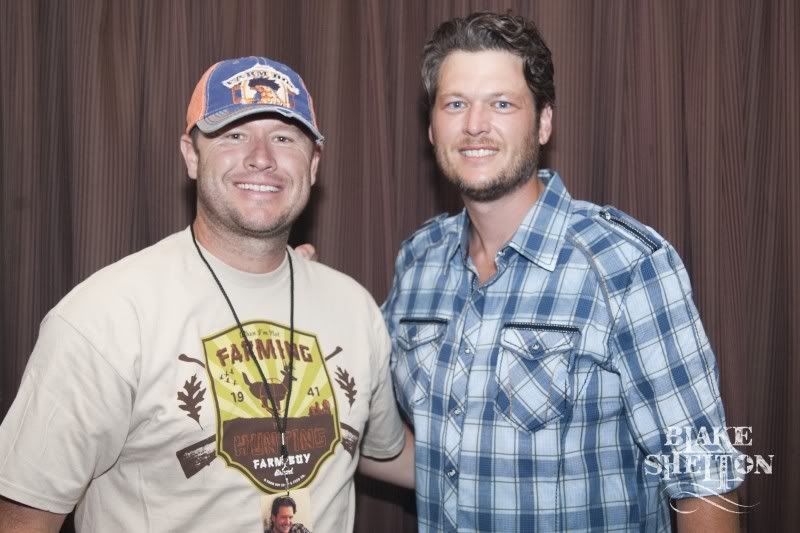 This is Blake performing at LP Stadium.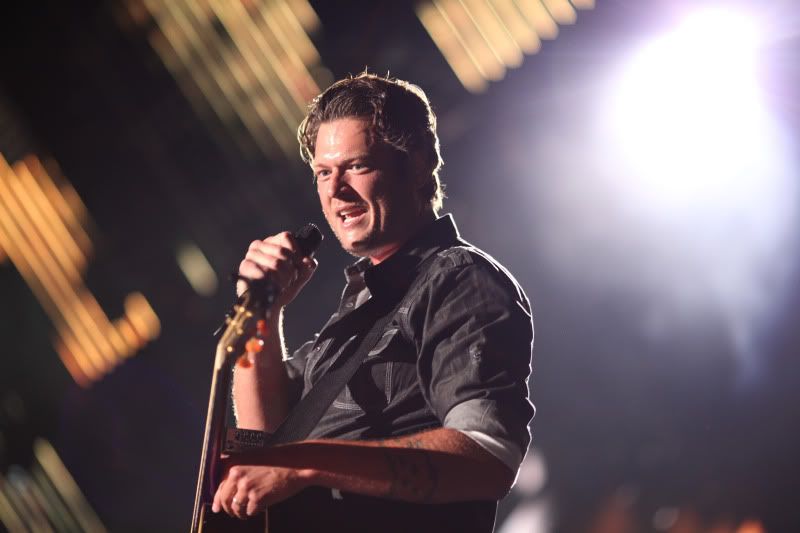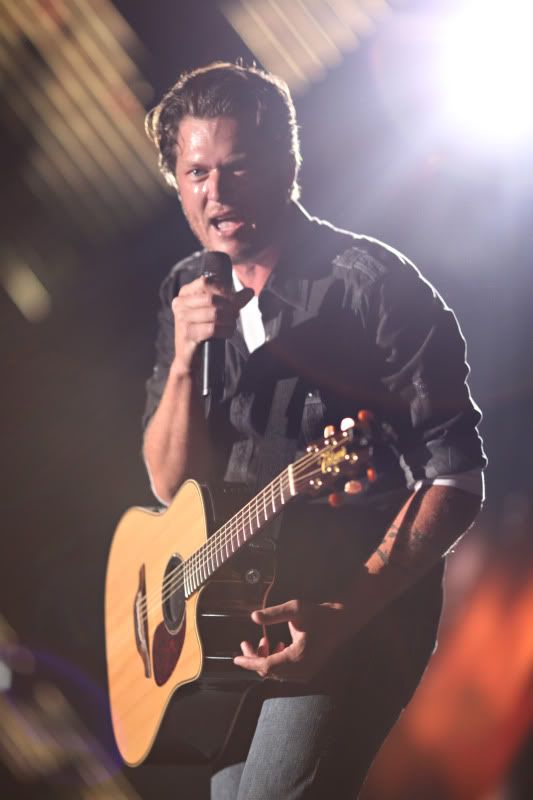 I think this picture is so cool. Here he is performing with Trace Adkins.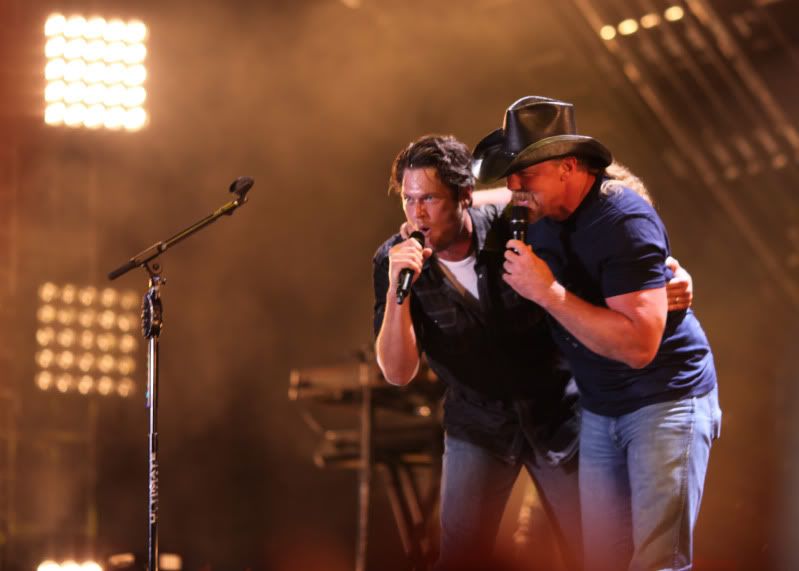 This is Dan's FAVORITE country star. He is the whole reason we went to the CMT Music Awards. Trent Willmon sings the song "Ropin Pen" and it's Dan's favorite song. Here is Joel and Dan with Trent Willmon.