Wow, who knew that flag football could be so exciting? Dan's team the Patriots played our best friends team the Dolphins for the Superbowl. It was such an exciting game. Chase played awesome and juked like no other. He scored a touchdown on a return and caught a pass with his finger tips on a fourth down (which was scary) and made a first down in the last seconds of the game. Then with one second left on the clock and the score was tied 26 to 26 Tristen made a throw to Hunter in the end zone for a winning touch down. Our crowd went wild. This game is one to remember. The cool thing is both teams are best friends. The coaches are friends and the players are friends. Most of the boys on both teams play baseball together on the same team. Both teams should feel really good about a fantastic season. The game was a nail biter and the score went back and forth until the last seconds of the game. I'm so proud of Dan and the other coaches for taking a team who couldn't even catch the ball at the beginning of the season to true blue football players. That is a winning coach.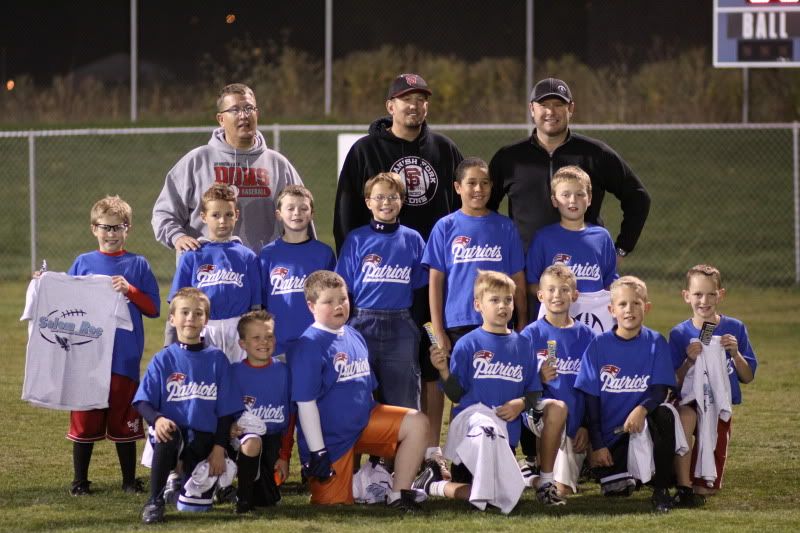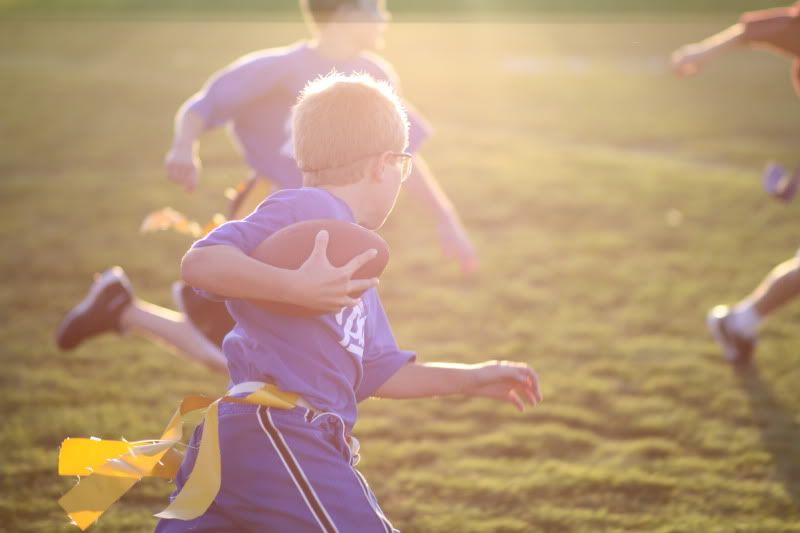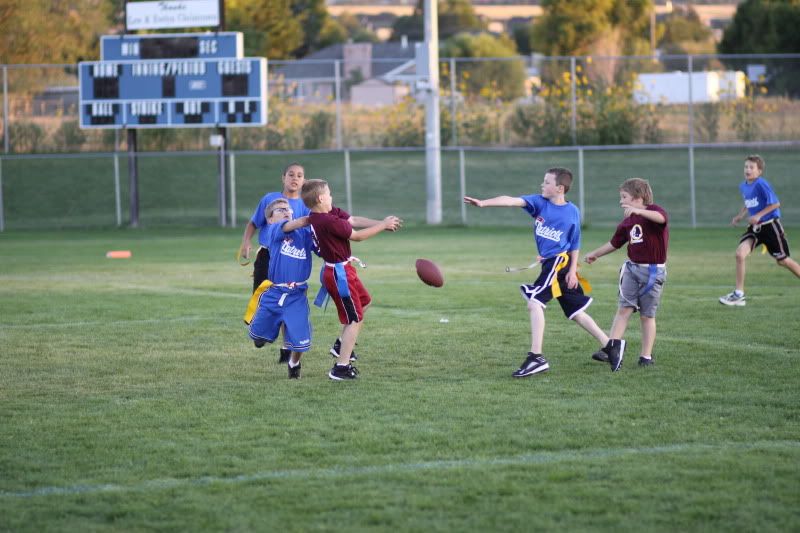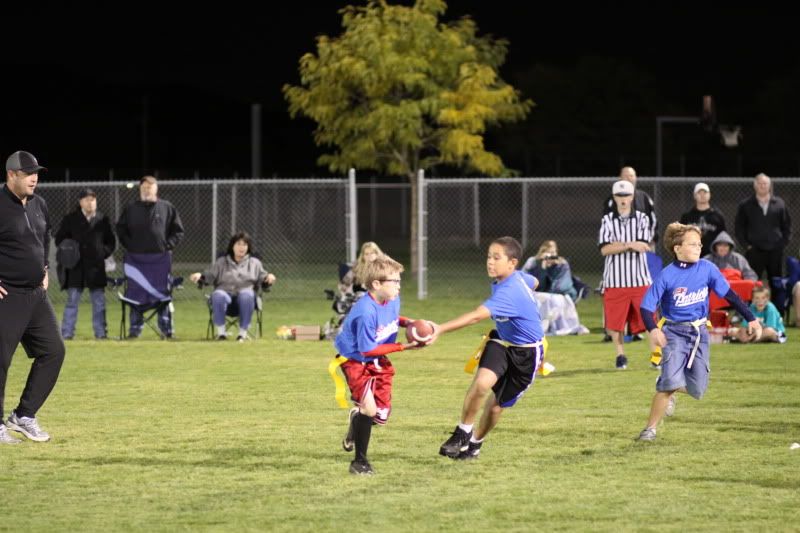 The Coaches and their Sons!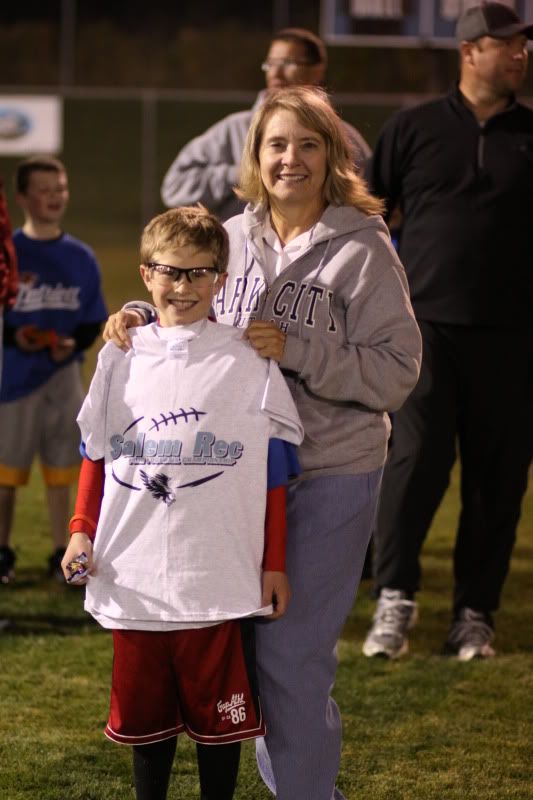 Hayden you are a great kid. Thanks for coming and supporting the boys. They idolize you and look up to you. You are their hero. They couldn't believe the star and winning quarterback of the Don's football team would show up to watch them. It really meant so much to all of us. Your great!
When I asked Hayden why he came by to watch our Superbowl he said "They come to support me, I wanted to support them." I thought that was the greatest thing ever. Jenny, you should be so proud of your son. I know I am.
Good Job Boys for playing your hearts out and for a fantastic season!