I have been editing so many pictures lately that I swear I'm going cross eyed. Here are some fun pictures I took at the Pumpkin Land Pumpkin Patch. It was great to have Jess and the kids come down so we could all go together. We had so much fun they had to practically kick us out. We were the very last ones to leave the building. Mime bought us all a pumpkin to carve for Halloween.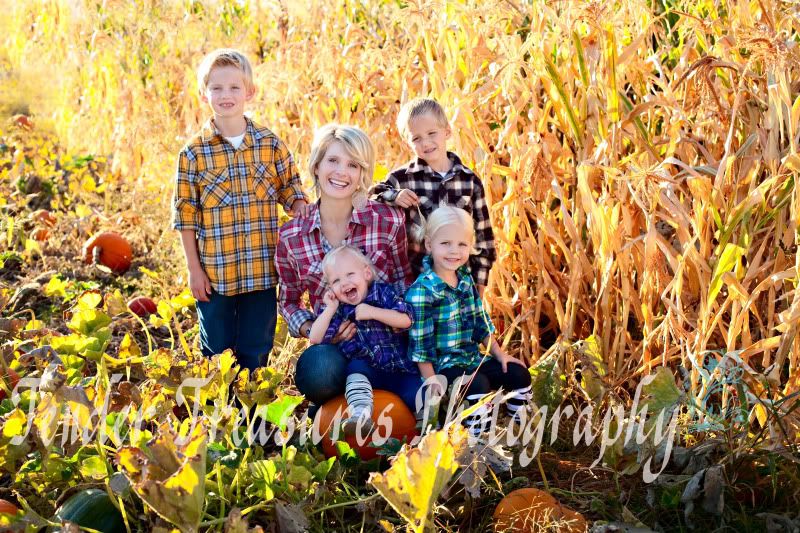 Now Carter you wouldn't be pulling Anna's hair would you?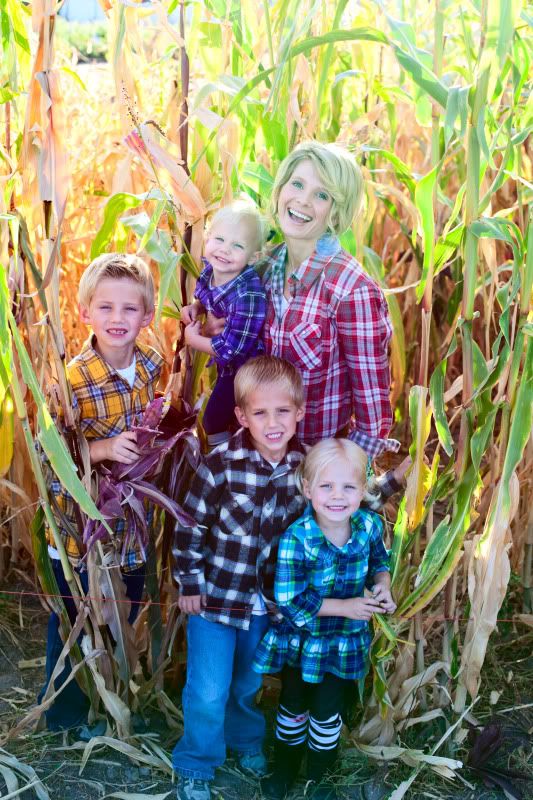 I don't know which one of these next two I like the best, so I'm showing them both to you.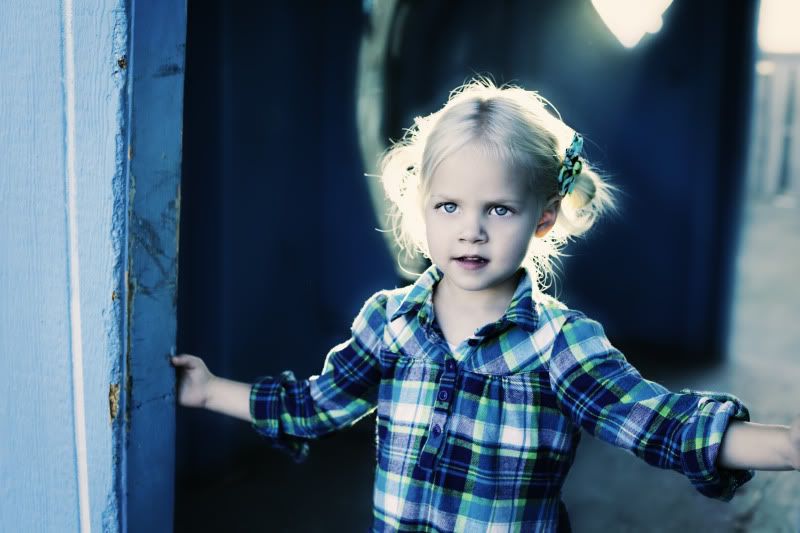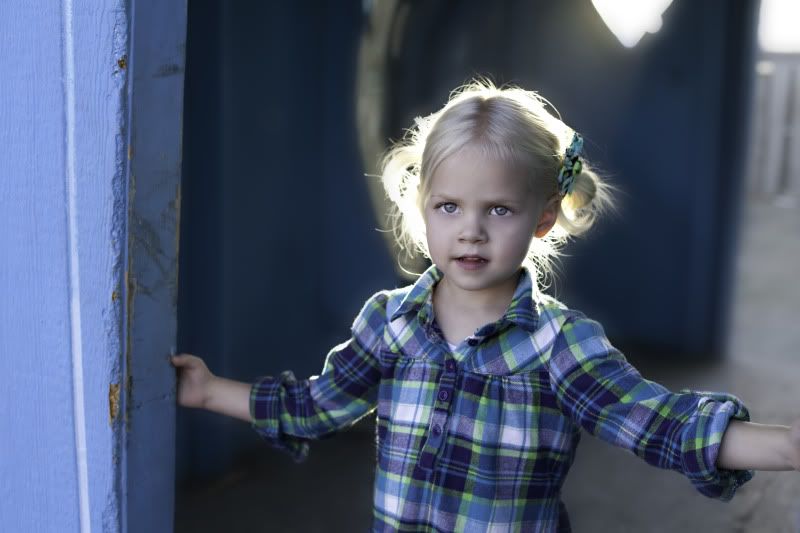 I love this picture of Leah. Her eyes are so blue they almost look violet against her purple shirt. My sister's family all have the most amazing colored eyes. I would say blue but sometimes they are a sea grass green.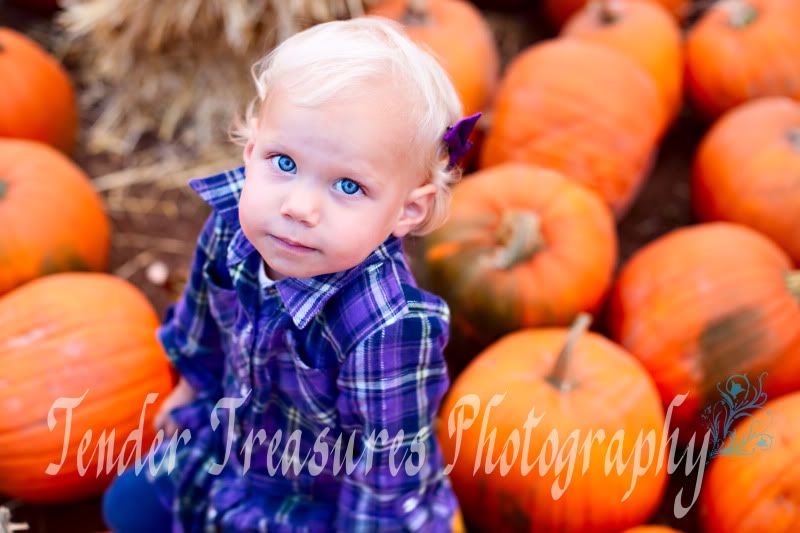 This is my absolute favorite picture of Anna. She reminds me of Ellie Mae Clampet for some reason. I guess it could be the plaid shirt, blonde hair, big blue eyes, and pony tails. I got Anna and Leah ready for Pumpkin Land. Arn't they so cute?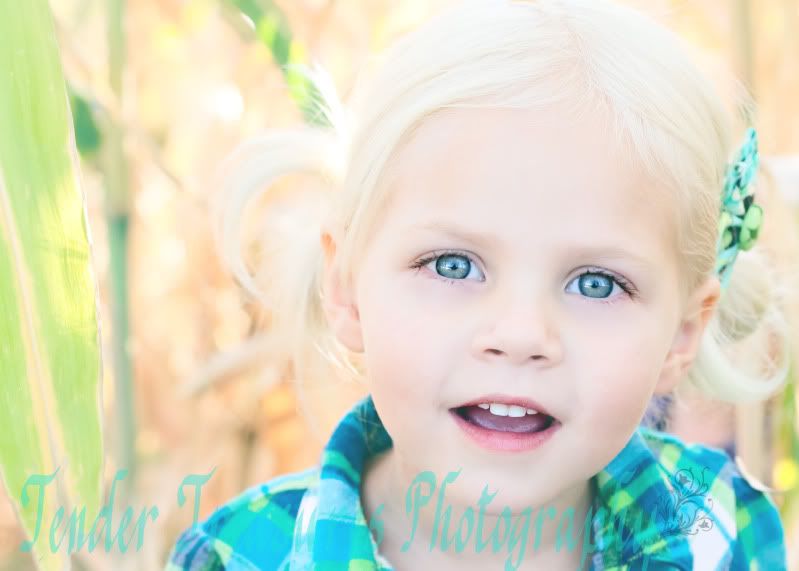 The boys pictures will be coming up next.