Summer always goes by in a blink of an eye. We mostly played baseball, went to dance and watched baseball. We tried to squeeze in a few Lagoon trips, the zoo, pool, sleep-overs, star-gazing and motorcycle rides. (We always fight to see who gets to ride on the back of Dan's motorcycle.) Why does summer have to go by so quickly? Part of me is ready and part of me feels like I didn't get anything accomplished this summer. I'm not ready for the snow to fall.
This will be a long post. I'm highlighting a few things we did this summer. Starting with the Big SF Rodeo. It's a huge hit with our family.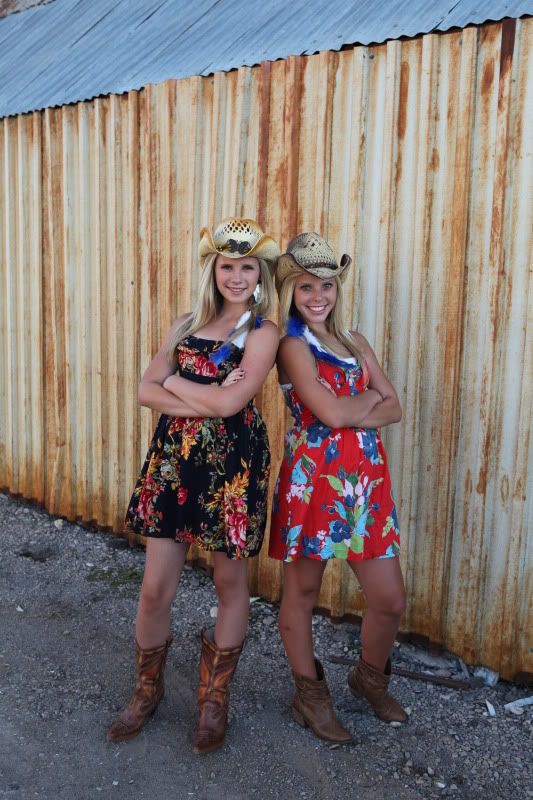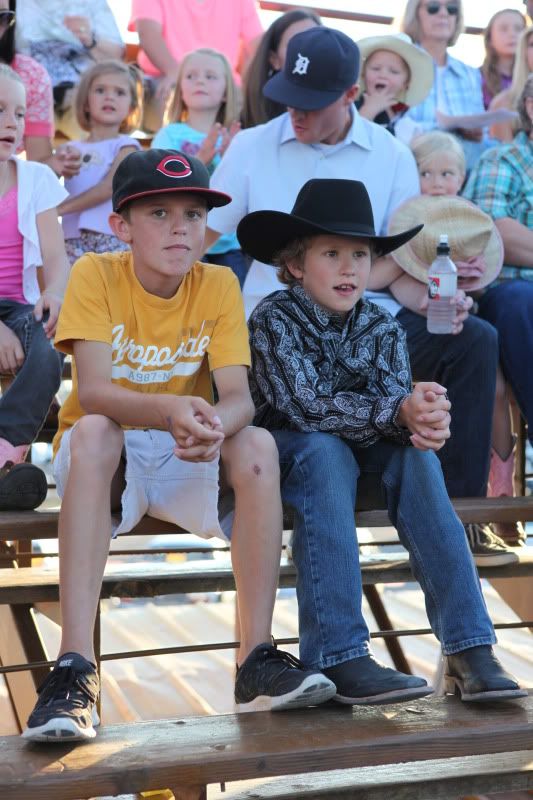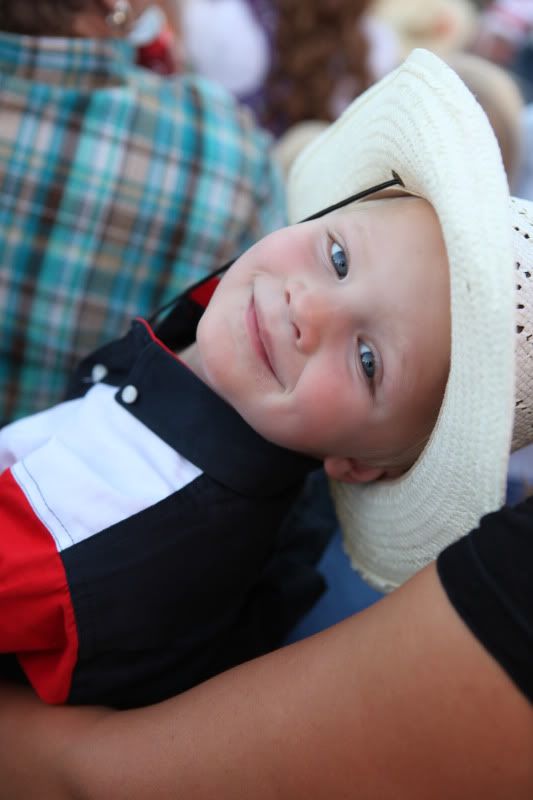 Then their was the mud volleyball... I don't know what it is with Katelyn and her love of mud? She did come clean.
Oh no he didn't.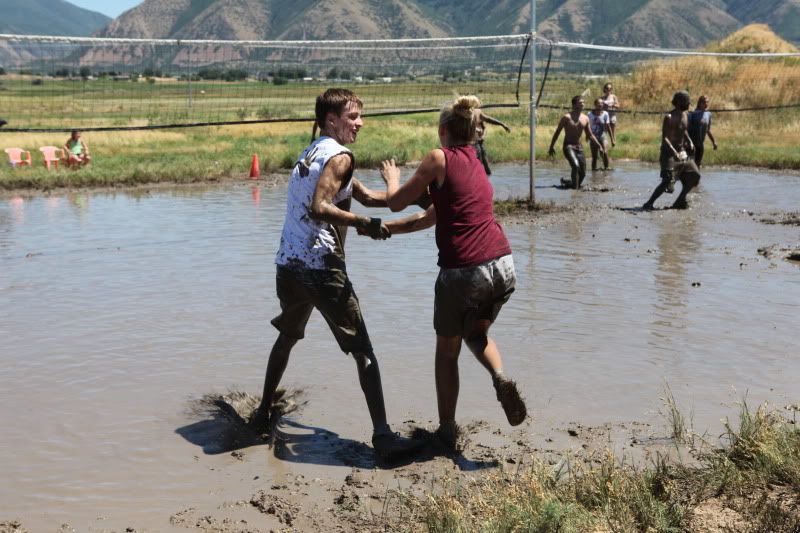 Oh yes he did.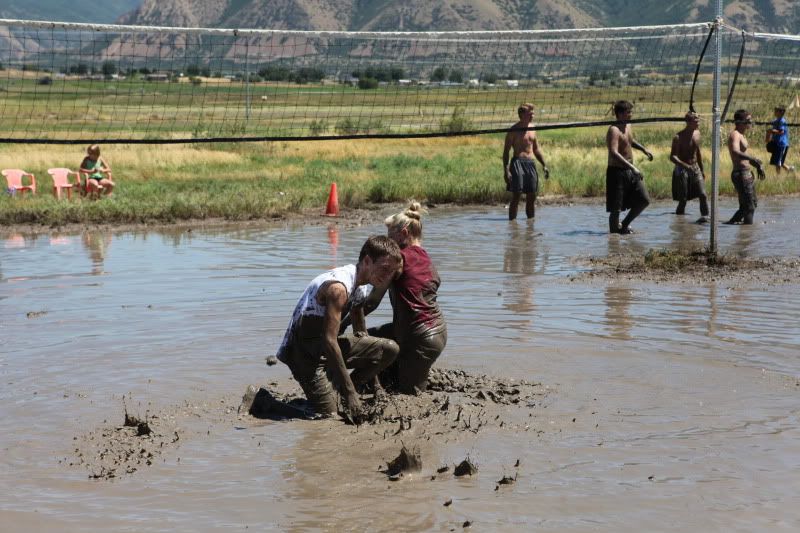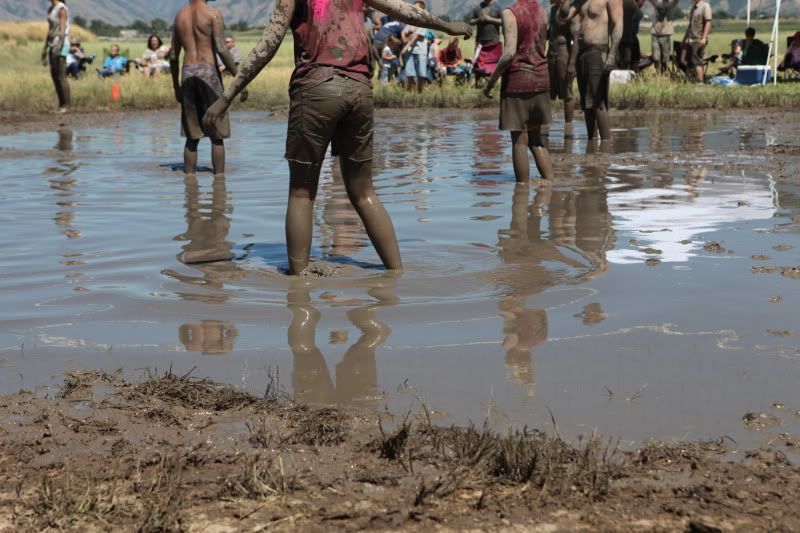 Katelyn and Allie Cat were in the Duct Tape Boat Regatta. They built there boat and then raced it on our pond. I was so proud of them. They won their race. Way to go girls. Allie's family always seem to win the whole thing year after year. I think this is their 5th year in the boat race. It's Katelyn's 2nd. Next year we are going to get Chase and Brad to race a boat. Next year we will train and get down to business so we can win those T-shirts.
First you build the boat from a huge flat piece of cardboard. Then you duck tape the crap out of it so it won't sink. Katelyn spent time curling her hair before the race. She planned on spending ZERO TIME in the water... Dan and Mindy were a huge help in building the boat. I was on the pict crew. (That's picture crew my friends.)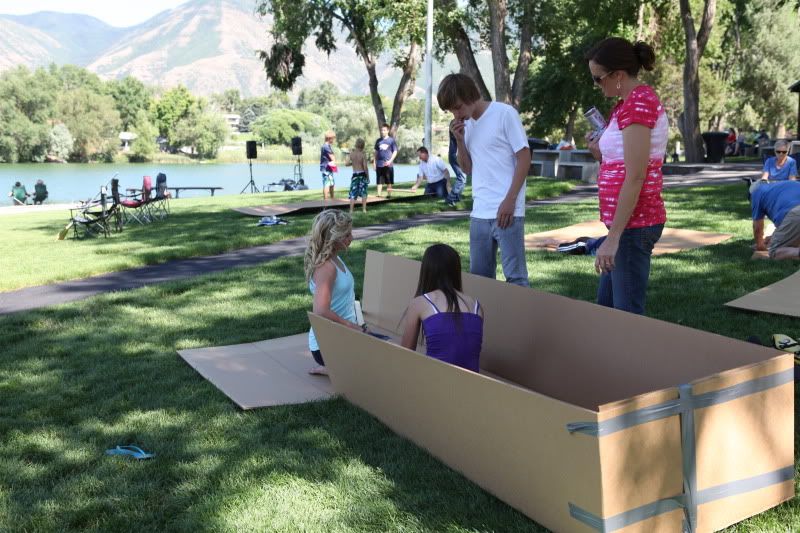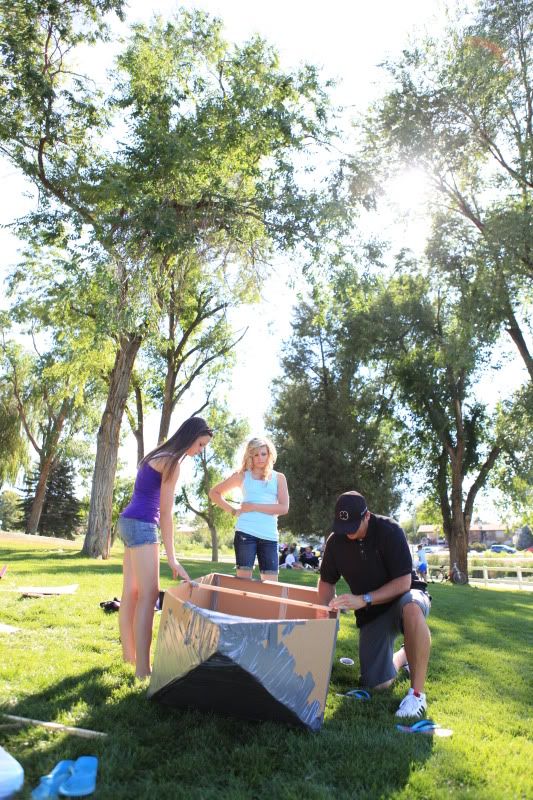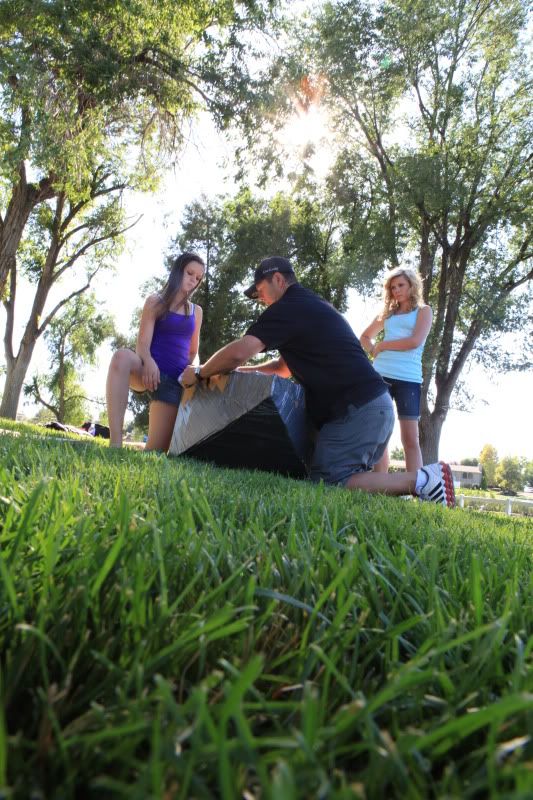 Chase and the crew watching while they work.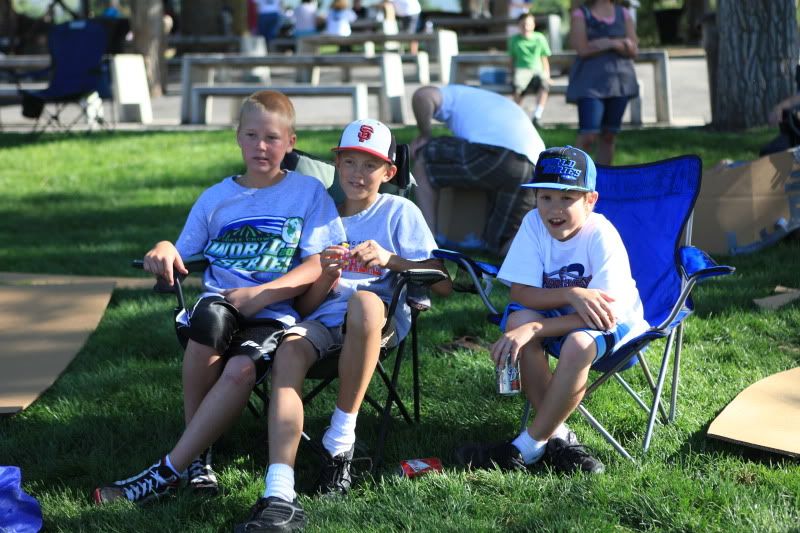 The finished product, with a little bit of decoration. It was funny because they spray painted it purple and blue to match their shirts they were wearing. Smart girls, always thinking.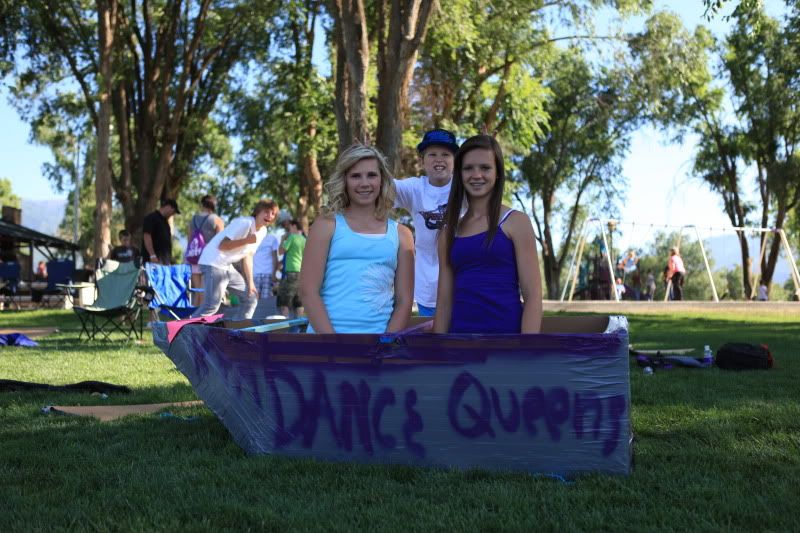 A little motivation doesn't hurt.
Taking the boat to line up for the big race.
They wanted to write, "If your reading this then we are winning!". That would have been to long.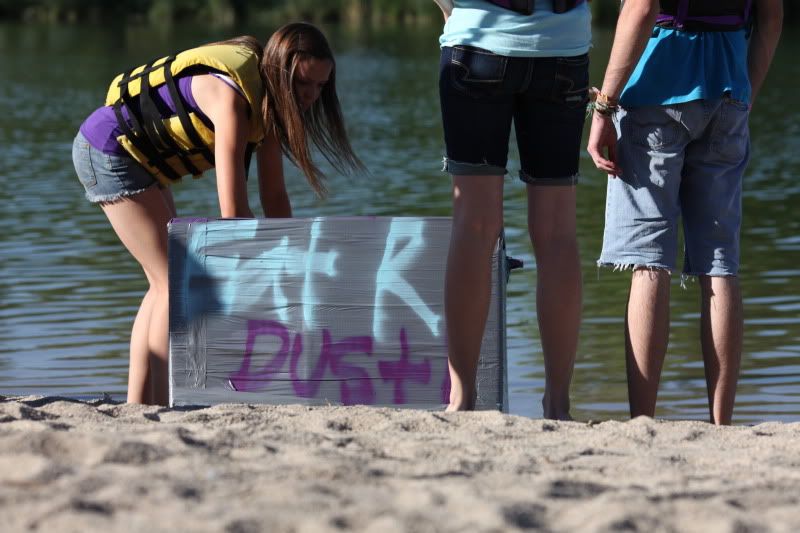 Brandon gave them a good start. They were trailing two boys in the "Dirty Pickle".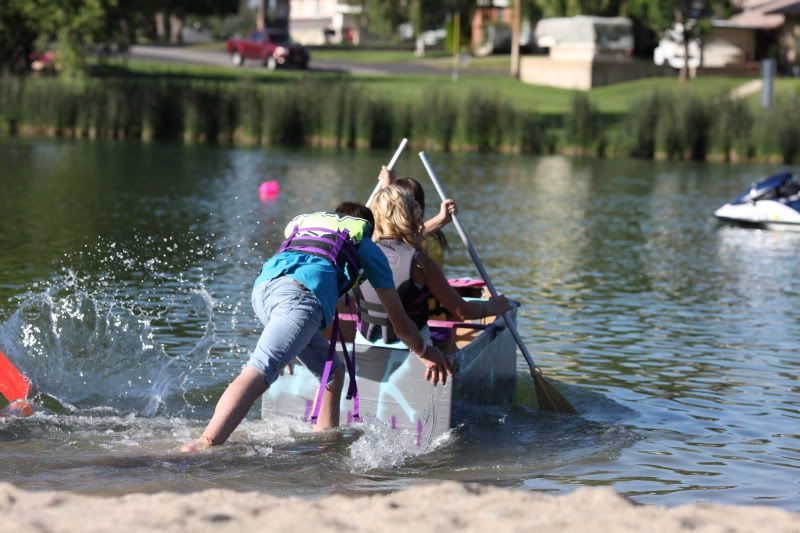 The "Dirty Pickle" tipped over and the girls made their move. The boys tried to push them back and over turn their boat but the girls hung on and paddled hard.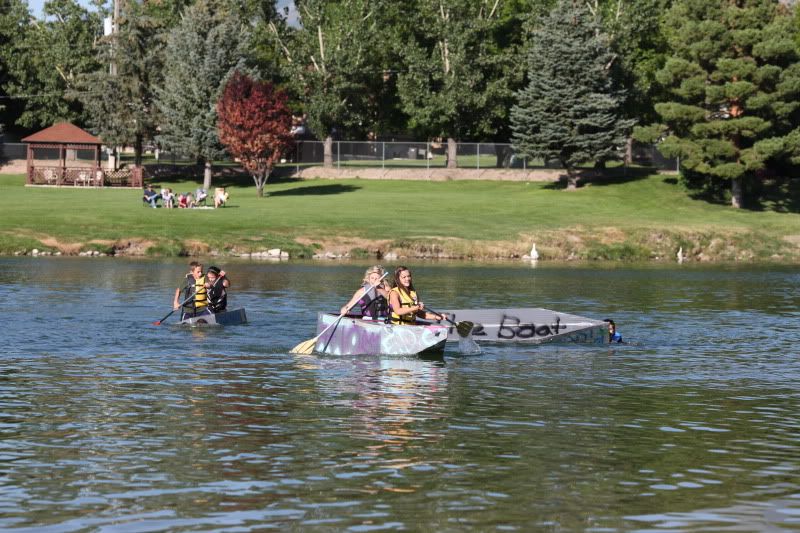 The girls winning their race. Katelyn was so excited because this newspaper guy was there and asked them for their names. We are still waiting to see if they made it into the paper.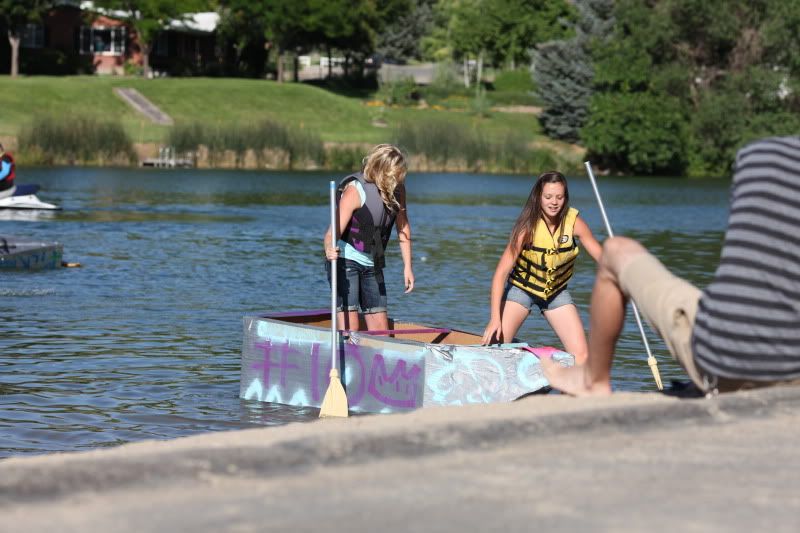 The Winners....
Some creative people make their boats a head of time and they are so cool. Maybe next year we will come up with something really creative.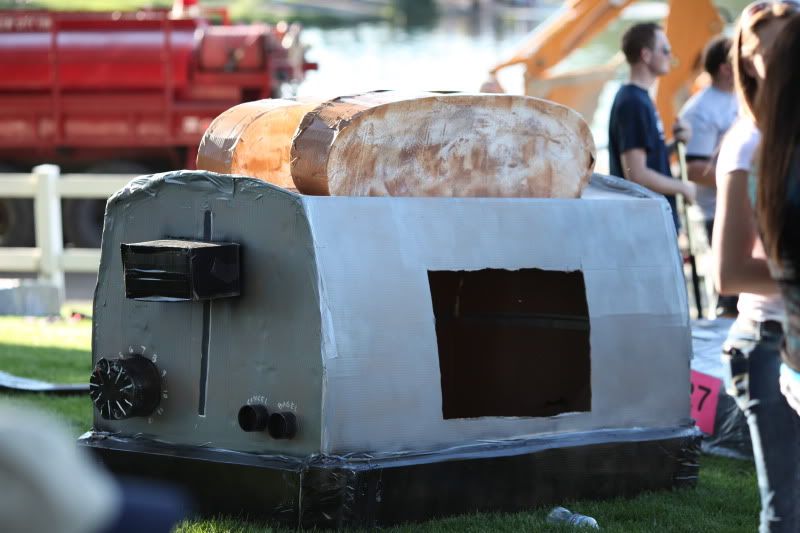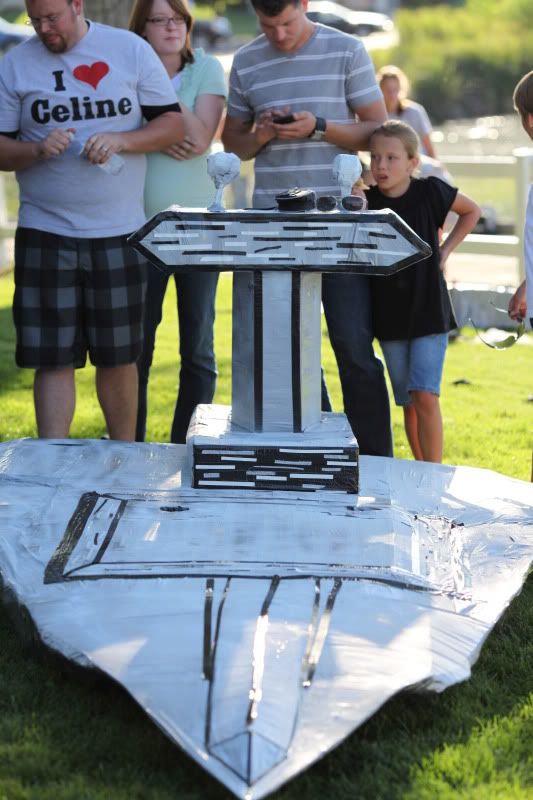 Lots of fun I must say.