Dan was so excited to have Trent Willmon out for a concert near his home town. Trent is such an amazing singer and song writer. If you haven't listened to his music I hope you pull him up on itunes or google his CD because you will LOVE his music. We saw Trent in Nashville but never got to hear him perform. Dan scheduled him to sing in Utah and he did not let us down. It was FANTASTIC.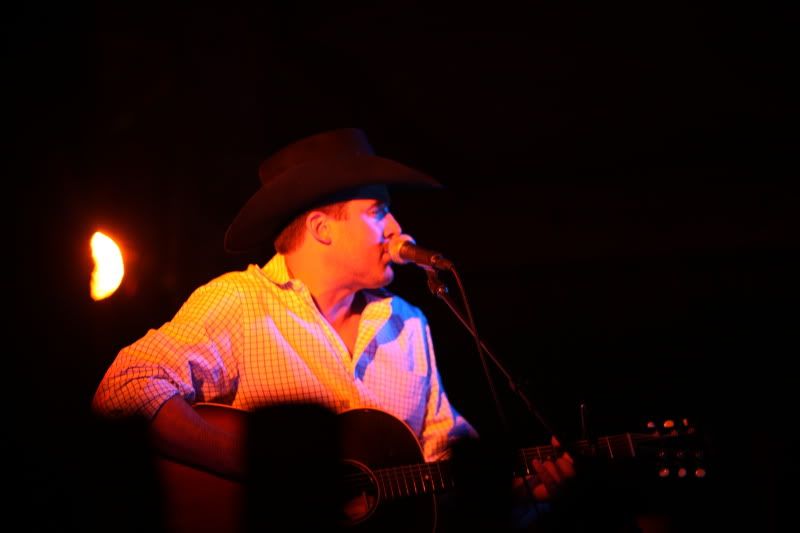 This is Marcus he came out with Trent to play fiddle and guitar. What a talented guy.
The lighting was terrible but the music was phenomenal.